Study Russian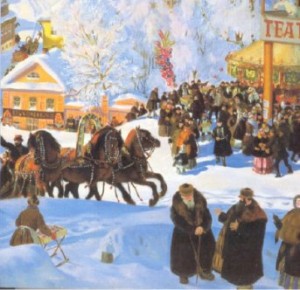 Are you adventurous? Ready to try something a little different? Then why not give Russian a shot? Given the fact of globalization, the need nowadays for Americans with a thorough grounding in Russian language and culture is rapidly growing. Today's Russia, with its increasingly sophisticated role in the business and political realms, along with its wealth of natural resources, well-educated populace, and sheer physical size, has become a major presence in the world. The result is a new demand in this country for people with Russian-language skills in a myriad of areas, including business, international relations, politics, law, the sciences, military affairs, and national security. Moreover, within Russia itself there are numerous opportunities for Americans who have a solid grasp of the language and culture. American law firms, businesses and consulting firms are expanding almost daily and they all need employees who can communicate effectively in Russian. So what are you waiting for? Quit Stalin!—and get on the fast track today with Russian as one of your tools on the path to success.
Our strong proficiency based methods of teaching in tandem with the department's new opportunities for study abroad enable our students to excell in linguistic proficiency and intellectual sophistication.
In addition to its focus on Russian language, the department also actively engages in inter-disciplinary teaching across the college and seeks to provide all students a broader understanding of Russian cultural and social life.