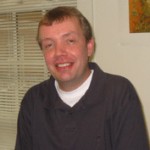 Assistant Professor
Greene Hall 335
Email: wiggerh@wfu.edu
336-758-5360
Heiko Wiggers grew up in northern Germany and received his MA from the University of Washington, Seattle, and his Ph.D. from the University of Texas at Austin.
His publications include articles and book chapters on Low German, endangered languages, sociolinguistics, as well as Business German. He is the editor of a forthcoming book Germanic Philology: Perspectives in Linguistics and Literature. His main research interests are Low German, endangered languages, Sociolinguistics, philology, contemporary German society, and economic topics.
Heiko's other specialization is Business German. He is in charge of the department's Business German program and regularly teaches Business German or related courses. In addition, he handles summer internships in Germany for students as well as related work/study opportunities. Heiko also oversees and administers the WiDaF examination, an external and internationally acknowledged Business German Test offered at Wake Forest.