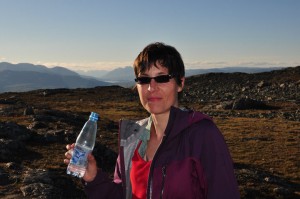 Assistant Professor
Wakerspace Building
Email: clarkep@wfu.edu
336-758-2656
Elena Pedigo Clark received her BA in International Studies from UNC-Charlotte, her MA in Russian Translation from Columbia University, and her Ph.D. in Slavic Languages and Literatures from UNC-Chapel Hill.
She has published on the poets Yevgeny Baratynsky, Aleksandr Blok, and Valery Bryusov, and she currently has a book forthcoming from Academic Studies Press on contemporary Russian literature on the Chechen wars.
Her research interests include literary form, Russian identity formation, and contemporary war literature.
When she's not teaching or writing, she's probably working in her garden or playing with her menagerie of furry pets!